Your professional & Experienced San Francisco Painting Contractor

Since 1999, Love Painting has provided interior and exterior residential and commercial painting to valued clients all over San Francisco. With over 20 years in the trades, our experienced staff can take care of any needs you might have. We are a fully licensed, bonded, and insured San Francisco painting contractor. We are also RRP lead paint certified by the state and the EPA.

We are experienced in a wide range of residential and commercial painting work for existing homes and business as well as new construction. We provide flexible scheduling to accommodate the needs of our residential and commercial customers. We are your San Francisco painting contractor!
Call Love Painting, PC today to discuss your painting needs!
Corporate License 972396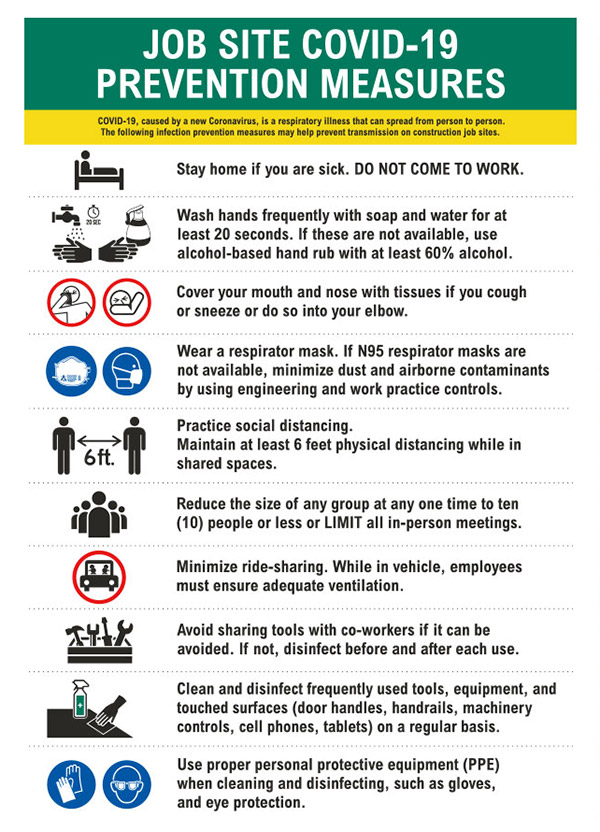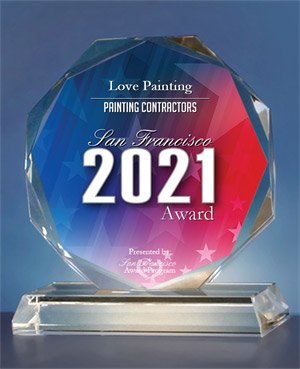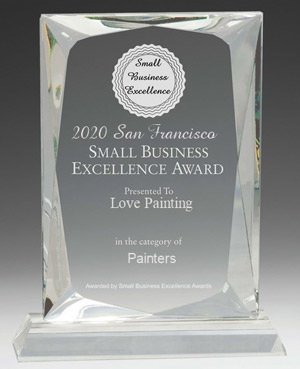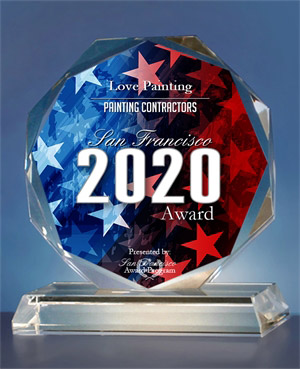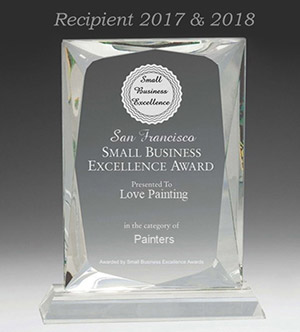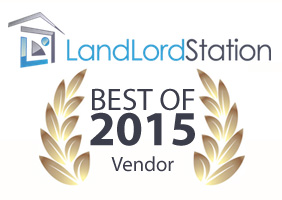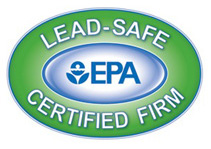 Professional Interior & Exterior Painting, Plastering and Sheetrock Repair Services in San Francisco, CA and the Surrounding Areas.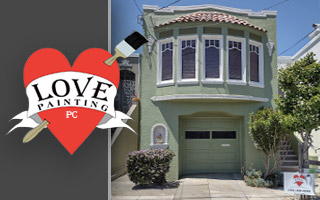 Locally Owned & Operated
Unlike large national companies and other non-locally owned businesses, every one of our customers is extremely valued. As a locally owned and operated, community based business, it's our goal to earn your trust and keep your business for years to come.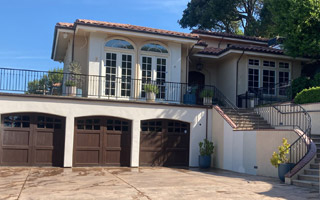 Request Service Online
We are more than happy to respond to your bid requests. Please provide us with your contact information and tell us more about your upcoming project. We look forward to working with you and will be in touch shortly.

CLICK HERE TO REQUEST SERVICE